All professionals at Alice Pediatric Clinic maintain the highest levels of accreditation and pursue ongoing education to stay abreast of the latest trends in the medical field.
William Nisimblat, M.D., P.A.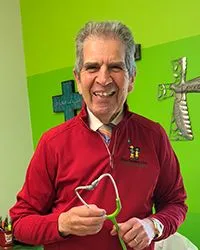 Dr. William Nisimblat graduated from the University Del Valle, Cali, Colombia in 1963. Received Masters in Public Health from University of Oklahoma with concentration in childhood leukemia. He moved his family to Alice, TX in 1970. He started his solo practice: Alice Pediatric Clinic. First pediatrician in Jim Wells county.
Dr. Nisimblat has devoted 47 years of his life to serve the Alice and surrounding community. His dedication to healing the underserved earned with his indistinguishable respect of many generations. His famous line" Que Paso...muchacho"...is well recognized by many. His values of respect, integrity, commitment, empathy, and appreciation merits as an outstanding physician for the South Texas community.
Erik Nisimblat, M.D., FAAP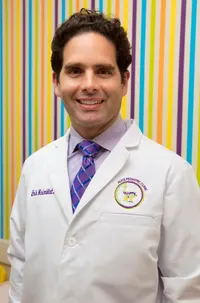 Dr. Erik Nisimblat graduated cum laud with a degree in microbiology from Texas A&M University in College Station. He earned his doctorate of medicine from Texas A&M College of Medicine and completed his pediatric residency training at Scott and White Memorial Hospital and Driscoll Children's Hospital.
Dr "Erik"-- as referred to by his patients and their families -initially practiced in Atlanta, GA prior to returning to his hometown to join his father's practice. He is committed to following his father's legacy of providing loving care to the children of our community.
Dr. Erik enjoys all sports and has completed 2 full Ironman competitions (Kentucky and Nice, France). He enjoys playing tennis, running, cycling, and swimming (2019 national qualifier). He treasures time with his wife Carolina and their two children Valentina and Antonio.
Franz Puyol, M.D., FAAP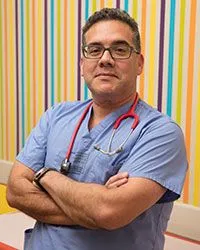 Dr. Puyol was born in Guayaquil, Ecuador where he received his medical degree at the Universidad Católica De Santiago de Guayaquil. He then moved to Texas and completed his pediatric training at the University of Texas Medical Branch in Galveston.
He started working in 1999 in San Diego, Texas until 2006 when he moved to Alice to join the Alice Pediatric Clinic
Dr. Puyol enjoys working with children with disabilities, behavioral problems, chronic conditions like asthma, ADHD, etc.
Ramona D. Garcia, RNCPN
Ms. Ramona, as she is known by her patients, received her bachelor of science degree in nursing from St Joseph's College in Maine. She was certified by the Certification Board of Nurse Practitioners as a Pediatric Nurse Practitioner in 1981.
Ms. Ramona worked 10 years as a public health nurse in Texas and 10 years as the director of the school nursing program for Alice ISD prior to coming to Alice Pediatric Clinic in 1994.
Ms. Ramona believes in empowering her patients and their families in their health care. She believes in educating them on adopting a healthy lifestyle that promotes wellness which includes diet, exercise and family support.
Ms. Ramona and her husband, Mario, are avid cyclists. They founded "Helmets from Javi", a non-profit foundation in remembrance of their son, Javi, who died in a bicycle accident. The foundation holds bicycle safety classes and hands out free bike helmets to children at schools and at public events.
Colleen "Sam" Carrell, RN-CPNP
Graduated from Del Mar School of Nursing in 1993. Worked for Driscoll Children's Hospital and the Driscoll Transport Team. Graduated from University of Texas Health Science Center School of Nursing with a Masters in Nursing and Pediatric Nurse Practitioner's Certificate in 2000.
Sam continued working at Driscoll Children's Hospital as a practitioner for the Pulmonology Department where she managed asthma, cystic fibrosis, and ventilator-dependent patients.  While working in the pulmonology department, she helped develop "Camp easy Breather's", an educational camp for children's asthma, that received national recognition from the Center for Disease Control in Atlanta.
Sam also worked in the Rheumatology, Behavioral, and Bariatric Departments at Driscoll Children's Hospital.  She has also written and developed programs for Bariatric Surgery Procedures, published articles in Nurses Magazine, was contributing author for a book on sexual assault.
The Alice Pediatric Clinic has been Sam's home for the last six years. She enjoys living in the country where she gardens, grows organic vegetables, raises caws and grows oak trees. She enjoys cooking for her family, friends, and church. The family farm is a work in progress including her husband, son, and granddaughter with the help of several dogs, cats and her donkey "Miss Margaret"
Tara Mendietta, RN, MSN, FNP-C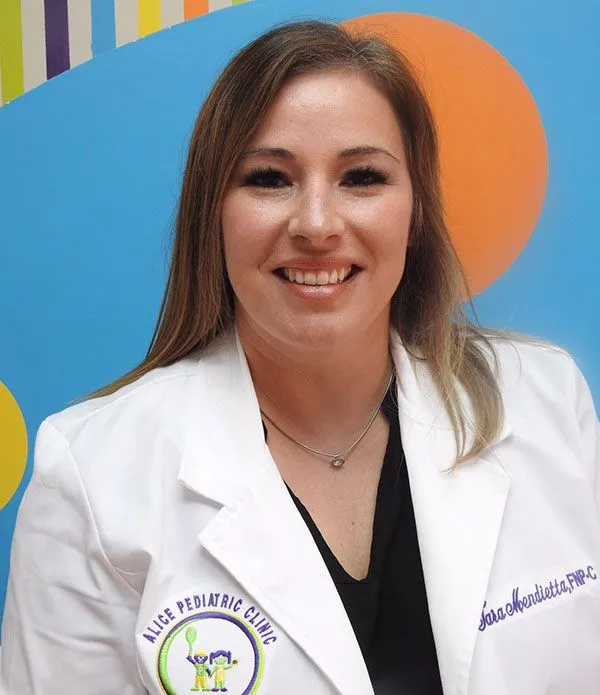 Mrs. Tara graduated with a degree in Bachelor of Science in Nursing from Texas A&M University Corpus Christi in 2015, she received her Master of Science in Nursing from Chamberlain University in September 2018.
She is excited to be a provider to our Alice and surrounding communities and to provide great pediatric care to its smallest citizens.
Mrs. Tara believes that Children is like a fountain of joy. I can never get enough of their lovely innocent personalities and truthfulness. They are open and honest; I find children refreshing and they keep me grounded. I want to protect them from any harm or hurt as best as I can and give them a chance to prosper.
She is grateful for the opportunity to practice in her own hometown as this town has molded her beliefs and ways and now it's her turn to give back to such a wonderful community.
Mrs. Tara enjoys spending time with her husband Arnold and their two boys Andros and Nolan.